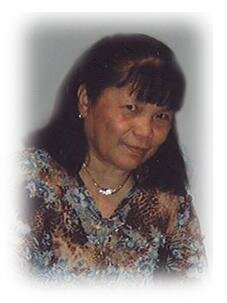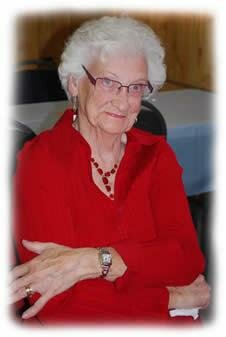 Obituary of Pamela Vipond
It is with heavy hearts that we announce the passing of Pamela Vipond, a resident of Mackenzie, BC, formerly a lifelong resident of Dawson Creek, BC. Pam passed away with her family by her side on Friday, December 27, 2019 in Mackenzie, at the age of 37 years.
Pamela Marie Vipond was born in Dawson Creek, BC on September 27, 1982 to Shelly and Randy Vipond. She was the perfect baby, sleeping through the night every night from the first day she was brought home. As a toddler, Pam followed her big brother, Dean, around, wanting to be just like him and do everything he did. One Easter, her Granny Marlene bought Pam a pretty pink dress which upset Pam greatly, especially as Dean received a track suit. Granny exchanged the dress for a matching boys outfit and so began Pam's dislike of the color pink.
Dean received a stick horse one year, which sat in the corner until Pam took possession of it. She ran around with that stick horse, which she named Figaro, until his head broke. A new stick horse was made with a cloth head and Pam was set to go once again. At the age of 3, Pam was able to ride a two-wheeler without the aid of training wheels. At the age of 4, she was enrolled in gymnastics, wherever she could find the space she was doing cartwheels and headstands. And from the ages of 6 to 12, Pam moved onto figure skating.
Her Grandpa Curtis fondly remembers him and Granny Marlene taking Pam and Dean to Hell's Gate Canyon. Grandpa Curtis was climbing up to the top of these stairs and Pam decided she wanted to go too. She was having trouble keeping up with him, so he stopped. Pam passed by him and turned around and said "You're dirty socks, Grandpa!". Grandpa Curtis also remembers Pam routinely saying, "Grandpa, I'm bored", "Pam, why are you bored?", "Because I need popcorn." And Granny Marlene remembers Pam always asking her "Granny, do you have some gum?", as she knew her Granny always had gum in her purse.
Pam attended school here in Dawson, first at Tremblay Elementary, moving onto Central Secondary, before finishing out grades 10 to 12 at South Peace Senior Secondary School, graduating in 2000. Pam enjoyed school and socializing with her friends. Doing everything and going everywhere together, Pam and her 2 best friends, Danielle and Penni, were inseparable. Penni remembers Pam's dad, Randy, making the best rice krispy squares with extra marshmallows.
In 1999, Pam met her high school sweetheart, Noel Greve. Eventually, getting matching ring tattoos to declare their love for one another. On July 8, 2002, Pam and Noel became the proud parents of little girl, Sidney. On May 10, 2006, Pam and Noel once again became blessed with the birth of their son, Rune. After a few years of living in town, Pam and her family moved out to Noel's parents place down by the river in Arras. They grew close to Grampy Grant and Granny Gloria, who helped out by watching over the kids while Pam and Noel were at work.
In addition to the kids, Pam and Noel adopted a number of pets throughout the years. Mensky, a battered stray street cat they took in, that ran away on them twice. Faithful old Cheba, the rottweiler that Pam would walk in combat boots, a body length dress, all while pushing a stroller. Once Cheba passed, Pam and Noel adopted Yama into their family, who was their faithful protector for years until they adopted little Frejya to keep Yama company.
When Sidney was just 3 months old, Pam went to work outside the home to provide for her family at a variety of jobs. She started off by working for Fas Gas, and after a few years Pam moved across the road to an office job at Jock's Restoration, which became Onside Restoration. In 2011, Pam, Noel and their children moved from Dawson Creek to their mountain home in Mackenzie. There, she began her career working for HUB International Insurance Brokers.
It wasn't all work though, the family took road trips to Salmon Arm to see Noel's brother, Wes and his wife, Catherine; they went camping in the Yukon, traveled to Bella Coola to see Noel's Grandma, skiing at the local hill and skating at the Rec Centre. Pam and Noel endured the quiet times when the kids went to visit their grandparents during summer breaks, by keeping busy doing puzzles and by Pam dominating guitar hero.
On September 27, 2019, we received the devastating news that Pam had stage 4 colon cancer. Surgery was not possible, nor was radiation as the cancer had spread too much. The only thing that doctors could do for her was chemotherapy. Despite this grim diagnosis, Pam refused to give up, and remained positive throughout her fight. Unfortunately, on December 18, 2019, Pam went into the Mackenzie Hospital. Noel was by her side every step of the way through her difficult battle, taking time off work to be there with her. Pam and Noel's families soon arrived in Mackenzie to be there by her side. As a testament to her fighting spirit, Pam wanted to make it to Christmas, which she did. On December 27, 2019, with Noel and her brother, Dean, by her side, Pam passed away.
Pam's 96 year old great-grandfather, who died when she was 6 years old, used to say, "The good die young, and if you die before 40, you were damn good. That's why I lived past 90." Pam, you were damn good.
Rest in peace, dear sweet Pammy. Though you were taken from us much too soon, you will be forever in our hearts and thoughts. We will all miss you so very much.
A memorial service was held on Saturday, January 18, 2020 at 1:00 PM from Reynars Chapel. Pauline Haycock officiated. Interment will be at a later date.
Pam is survived by her loving husband, Noel Greve, children; Sidney & Rune, parents; Randy & Shelly, brother; Dean, grandparents; Curtis & Marlene Pack, as well as numerous extended family and friends.
Pam was predeceased by her grandparents; Cliff & Shirley Vipond.
For friends so wishing, donations may be made in memory of Pam to Kordyban Lodge, 1100 Alward Street, Prince George, BC V2M7B1.
Very Respectfully Reynars Funeral Home & Crematorium
Memorial Service
1:00 pm
Saturday, January 18, 2020
Reynars Funeral Chapel
1300 102nd Avenue
Dawson Creek, British Columbia, Canada
250-782-2424
Looking for more information? Our funeral home is here to help guide you through this difficult time. This section contains helpful information for the days to come.

Taking the time to arrange your funeral is one less thing your loved ones will need to worry about once you've passed. One of the most thoughtful gifts you can give your family is the pre-arrangement and pre-payment of your funeral.