​

YOUR CREMATION SPECIALIST
---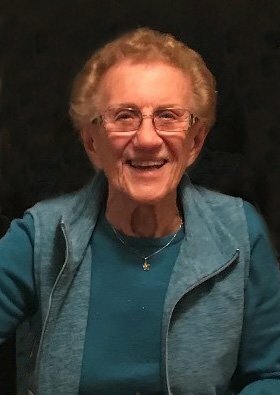 Obituary of Ninna McCormack
Ninna McCormack, better known as Mummsy, a long time resident of Dawson Creek, B.C. left us suddenly on Thursday March 1, 2018 in Dawson Creek, at the age of 80 years.
Ninna was born in Victoria on January 28, 1938. She spent time living with her grandparents on Vancouver Island. They lived across from the Pat Bay Airforce Base where she used to watch the planes come and go. She later joined her mom, step-dad and baby brother Gord in Saskatoon.
By 1960, she found herself back in North Vancouver where she started her family. She spent some time working as a switchboard operator, transmission mechanic helper and seamstress but raising us kids was more important. While in North Vancouver she became a very avid bowler and would go bowling while we were at school. We would spend time visiting our cousins and going to campouts. She took us out to Deep Cove for swimming and bought ice-cream for our dog, Tammy. We had a white cat named Missy that would bring mom garter snakes as presents.
In 1971, we ventured North and ended up in Dawson Creek. Imagine, five kids under the age of eleven years old, all of your belongings, a fish tank of frozen fish, a cat and a dog, all stuffed into a station wagon. What a trip! The wonders for us! Snow, ice, cold and more cold! Welcome to the North! This is going to be home.
She worked graveyards at the Cab Stand so she would be home for us kids in the morning and after school. Her and dad were both avid bowlers and would go on to become coaches. She spent time with the YBC and Four Steps to Stardom youth bowling programs. As we got older she moved on to working for ICBC, where she retired from.
She then became a grandmother and all her focus changed to the grandkids. She enjoyed every minute she had with all of them.
She loved to travel, was ready whenever you asked, "Do you want to come?". "Let's go!" she would say. She's seen the lights in Vegas and Reno, Old Faithful in Wyoming, Lake Tahoe and Cuba, but she loved best, travelling across BC and golfing.
She picked up golfing later in life and she loved it. She would be out at Farmington Fairways every Monday morning for Seniors golf.
Every summer she'd drive down to Sicamous to spend time with family. This was her special time with them.
She was a very proud and prideful woman. She refused to leave her home, independent to the end.
She just wanted to bowl, golf and read. Watch the Canucks and the Toronto Blue Jays. Travel when she could and spend time with her family and friends.
There is so much about mom that we will never know, but what we do know is she loved us unconditionally. She never judged or criticized, just listened and let us be who we are today.
We love you and miss you, but you will always be with us.
A Celebration of Mummsy's life was held on Friday, March 9, 2018 at 1:00 pm from Reynars Funeral Chapel, Pauline Haycock officiated, Interment followed in the Brookside Cemetery.
For friends so wishing, donations may be made in memory of Ninna to the Canadian Diabetes Association, PO BOX 26331 STN BRM B, Toronto, Ontario, M7Y 4R1
Very Respectfully Reynars Funeral Home & Crematorium