​

YOUR CREMATION SPECIALIST
---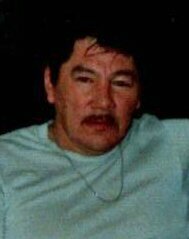 In Memory of
Shawn Lindsay Brown
1988 - 2017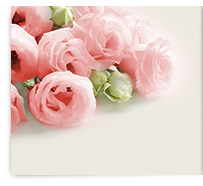 Obituary of Shawn Brown
On June 9th 1988 in Chetwynd, B.C. Noreen Brown welcomed a sweet baby boy with big brown eyes and chubby cheeks, Shawn Lindsay Brown.
A year of Shawn's life was spent living in Vancouver with his mom, his dad Dave and Rufus. From there he moved to Moberly Lake where he grew up with his brothers, Rufus, Boa and Chevy, his Mom and Stepdad Rob. Shawn had a smile that could light up the room and that " smirk" that we all know and love. It will be truly missed. As a boy, Shawn native danced as a grass dancer.
Shawn had many hobbies. Shawn started playing hockey in Atoms and his love for the game continued throughout his adult life. He looked forward to all his hockey tournaments with his friends. Shawn loved the outdoors and being able to be out on his dirt bike, quad, razor and in the mountains on his sled. When Shawn was younger he loved pulling his brothers and friends around on the Gt's with his 3 wheeler. When Shawn graduated from Chetwynd Secondary School in 2006 his mom bought him his first racing quad, which was his pride and joy for many years.
His love for hunting started at a young age where he snared his first rabbit and his grandma Edna made his family rabbit stew, he was so proud of himself.
Shawn loved camping trips right from a child. His favorite was waking up to his Grandma Edna cooking breakfast over the fire he always said that nobody could do it better than her. Shawn had such a special bond with his Grandma, she had a huge place in his heart. He always wanted to ensure that she was taken care of and it made him so proud to be able to bring her fresh moose meat.
Shawn enjoyed going on hunting trips, especially with this lifelong best friend Thomas. In January of 2012 Shawn went on a trip to Maui with my family, it was his first trip over the ocean and he was so scared of flying over the water. He had a great trip, zip lining, snorkeling and deep sea fishing, it was a trip we will forever cherish.
Shawn always had dogs growing up. Sasha was the childhood dog who walked him and his brothers to and from the bus every day, then came Bam Bam. Then his first dog Gus and after that Lady and Lily. Shawn really thought he was the dog whisperer. There were many nights spent watching Caesar Milan.
Shawn was a hard worker starting at a young age. Him and his brothers collected bottles all summer to buy their first trampoline. He then worked for west Moberly as a summer student to buy his first bmx bike.
Shawn started working for his uncle Tim Sipugahma Contracting as a packer for a seismic crew when he was 17 years old. Shawn looked up to his uncle Tim and thought very highly of him. Tim was the one who gave Shawn the opportunity to become an operator which turned into being his profession, Shawn was known for being one of the best operators around. His hard work and strong work ethic never went un noticed. Throughout Shawn's life his other employers included, Three nations ventures, 4evergreen, Nap How contracting, C&T contracting and Young's Mills. Shawn gained many friends throughout his career, and they will forever miss him.
Shawn had an impact on so many people's lives, that infections laugh, caring eyes and charming looks will be so dearly missed but never forgotten. Even though he won't be with us in person, his memory will forever carry on. Shawn loved his friends/bros, and loved spending time with them, whether it was hunting, sledding, fishing, biking, going to the gym or just sitting around visiting he always cherished their time together.
Shawn passed away on August 19, 2017 in Chetwynd, B.C. at the age of 29 years.
I was fortunate to come into Shawn's life at an early age, when we met we were two high school sweethearts. I was lucky to witness him grow from a boy to a loving, caring, funny, selfless man. I admired Shawn and his will to take care of his family, friends and I, and will forever be grateful. I am truly the lucky one to have the lifetime of memories that I will forever cherish, and hold near and dear to my heart.Love you Always. Forever in our hearts, we will miss you.
Special memories of Shawn written by Mehgan Gayse.
Shawn leaves to mourn his Mother; Noreen Brown, Stepfather; Rob Telford, and Birth Father; Dave Bingham, Grandmother; Edna Brown, Brothers; Rufus Brown (Vanessa), Boa Brown (Rutanya), Chevy Brown, Sisters; Natasha, Amanda, Madison, Jessica, Nieces; Shanae, Myah, Bella, Presley, Aiden, Oaklynn, Autumn, Alaya, Essence, Nova, Lorayne, Nephews; Dreyton, Teller, Zaine, Kayden, Chance Jr., numerous aunts, uncles and many relatives.
A Mass of Christian Burial was held on Saturday, August 26, 2017 at 1:00 PM at the Chetwynd Recreation Centre. Fr. Rene Antonio officiated. Interment followed in the West Moberly Cemetery.
Very Respectfully Reynars Funeral Home and Crematorium
Our Goal:
"Our goal is to treat each family as part of our own, and to leave as friends."

location

1300-102 Avenue
Dawson Creek, BC, V1G 2C6