​

YOUR CREMATION SPECIALIST
---
In Memory of
Dorothy Anne Stedel
1952 - 2017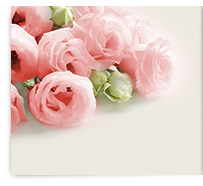 Obituary of Dorothy Stedel
Dorothy Stedel, a longtime resident of Dawson Creek B.C. passed away suddenly on Tuesday, August 8, 2017 surrounded by her loving family in Vancouver at the age of 65 years.
Dorothy Ann Rice was born in Dawson Creek on March 27, 1952. She was the only girl raised in the family along with five brothers, one being a twin.
Dorothy and a friend, Aileen, were working at Dog n Suds where she met her future husband, Alvin. She finally agreed to go on a date with Alvin and he took her to the local drive-in theatre. They dated for close to a year and were married in 1970 in Dawson Creek. Over the years together, which numbered 47, the nature of her name which means "Gift of God", became very apparent.
Dorothy showed a genuine love and concern for many people. She simply adored and loved her sons Terry and Todd unconditionally, as well as their wives Sarah and Tanya. Her two grandchildren Lakota and Maura were very, very special to Dorothy. All of them, including her husband, were the loves of her life.
She was involved in other activities along with supporting her Church and Church activities. Many times she would get playing with the children at the ARK, or a family gathering, or a gathering of almost any kind. She was often the life of the party and had been given a good sense of humor and almost blind trust for others.
Many of you knew that when you met with Dorothy, even by accident, you didn't just have a quick visit, you had an "encounter", and some of them would be memorable. She loved making memories.
Dorothy was predeceased by her loving father Everett Rice, her sister Bernice Fossen, her brother Willy Rice, and most recently her mother Ann (nee Olenik) Rice, as well as her in-laws Arnold and Nita Stedel, whom she was very close to.
Dorothy leaves to mourn her husband, her two sons and their wives, two grandchildren, four brothers; Dennis, Jim, Don and Allan, her cousins Larry and Lorna Olenik, her nieces; Laurie Fossen, Courtney Rice, Allana Rice Garcia, Kathy Regner, and Christine Similik, nephew Troy Fossen, along with many other relatives in the Stedel, Olenik, Moffat, Turner, and connected families.
A Funeral Service was held on Saturday, August 19th, 2017 at 11 AM at the Dawson Alliance Church, 9009 10 St, Dawson Creek, B.C. Pastor Noel Smith officiated. Interment followed in the Valhalla Centre Cemetery.
For friends so wishing, donations may be made in memory of Dorothy to the Peace Pregnancy Support Center, 103-10419 10th Street Dawson Creek, B.C. V1G 3T8 or to The Ark Christian Youth Centre, 219 Rd Dawson Creek, B.C.V0C 2C0.
Very Respectfully Reynars Funeral Home and Crematorium
Our Goal:
"Our goal is to treat each family as part of our own, and to leave as friends."

location

1300-102 Avenue
Dawson Creek, BC, V1G 2C6