​

YOUR CREMATION SPECIALIST
---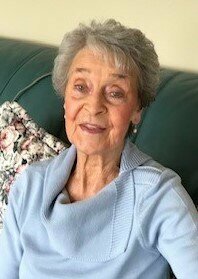 Obituary of Larry Papp
Larry Dennis Papp, resident of Dawson Creek, B.C. passed away on Tuesday, August 8, 2017 in Dawson Creek at the age of 64 years.
Larry was born in Dawson Creek on December 2, 1952. He was the third of nine children born to James and Frances Papp.
Larry was a very well educated man, both scholastically and worldly. He was quick-witted and loved a good laugh. Larry worked a variety of jobs in Canada, including: seismic, truck driver, and a manager for the Dawson Creek Chamber of Commerce, and as a teacher of English in Thailand and Laos.
Larry loved and had very fond memories of hunting expeditions at Stewart Lake with his dad, brothers, and Brian. Larry was nicknamed, "Gypsy Moose" by his parents, and the name befittingly stuck with him. He became a world traveler, Larry lived most of his adult life outside Canada. He visited and lived in at least twenty-two countries, speaking some of the languages fluently, and "enough to get by" in others. Larry was always happy to be on a new adventure and had no fear of doing anything. He spent many years in Thailand and Laos, eventually building a home in Laos, where he truly loved to live more than anywhere else in the world. He loved the heat, freedom, and lifestyle that afforded him. Still, Larry was always drawn back to Canada by his love for family.
Near or far, he would take the time to make fantastic home videos to show his love for every family member. Some of Larry's most heartfelt time was spent with his loving mom. She always had a way of making things better for him with a home cooked meal and a hug.
Larry had some struggles in life and they seemed to catch up with him over the past few years. Upon his last return from Thailand he ended up in the Richmond Hospital and was then sent home to quietly spend his last few months in Dawson Creek.
Larry was predeceased by his father James Papp, stepfather Wilfred Jones, his sister Sharon Papp, and his brothers Ron, Ken, Doug and Mike Papp.
Larry is survived by his mother Frances Papp-Jones, his children: Emmanuel Lee Papp (Sara), Adam Papp, and Brian Jr., his grandson Connor Papp, his brother Richard (Irene) Papp, his sisters Jennifer (Lawrence) Williams and Michelle Papp, along with his nieces and nephews: Richard Jr., Barbra, Sherilyn, Frances, Christopher, John, Rebecca, Jamie, Matthew, Jason, and Clifford.
A Memorial Service was held on Friday, August 18, 2017 at 11:00 AM at the Notre Dame Catholic Church. Father Vener Sabacan officiated. Interment will be held at a later date.
For friends so wishing donations may be made in memory of Larry to the Rotary Manor Resident Council Fund 1121-90 Avenue, Dawson Creek, B.C. V1G 5A3.
Very Respectfully Reynars Funeral Home and Crematorium