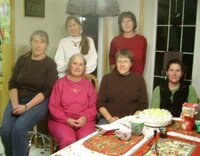 Stephan Lavandier
Stephan Paul Lavandier, resident of Pouce Coupe, passed away at Edmonton, Alberta, August 30, 2020 at the age of 33 years. Stephan was the youngest child of Peter and Sharon Lavandier, joining the family on April 25th, 1987, a brother to Peter James and Victoria.
At an early age Stephan was a bright, inquisitive and artistic child. He had a keen sense of humour that made others laugh. When Stephan was 10 he traveled to Germany and Switzerland with his Oma. Stephan loved to be out at the cabin at One Island in his childhood years. He loved to catch frogs, minnows and larger fish.
Stephan graduated from South Peace Senior Secondary in 2005 and was accepted into VanArts Institute that fall. Stephan excelled at his work and was asked to stay on to teach students how to use the programs but he declined. He came back home and sent out his portfolio. In the meantime he went to work for different places, one of them being the building of the Dollarama store. He was such a good employee that the builder wanted him to continue on and help build the store in Ft. St. John. Stephan decided to enrol in the Northern Lights College carpentry class instead. While going to school Stephan also worked part-time at the Co-op grocery store. That was a grueling schedule he kept up until he graduated second year carpentry.
Before starting a career in carpentry Stephan and his brother PJ took a trip to Hawaii where he fell in love with the island and made plans to return again, maybe live there one day.
Stephan apprenticed under Frank Dyck Construction company and helped build his sister and brother-in-law's house, his brother's house and some other houses that Frank had on the go. Stephan enjoyed carpentry and the sense of accomplishment one feels when they finish a project. It was while he worked for Frank that Stephan began to notice a cough that would not go away.
He became too weak to keep up with the heavy demands of carpentry and went back to work at the Co-op. He was diagnosed with a very rare disease that was destroying his lungs. It was at this time that Stephan became more serious about his faith in Jesus. Stephan kept working but his hours became less and less as the disease progressed. Eventually he would be on 24/7 oxygen. Stephan was waiting for a double lung transplant when he passed into eternity.
Stephan was predeceased by his grandparents Gordon and Grace Rounds, Oma Erika Schmidt and Joseph Albert Lavandier.
He is lovingly survived by his parents Peter and Sharon, siblings PJ and Victoria (Terry) Dyck, nieces and nephew Taylor, Micah and Emma Dyck, uncles Tom (Gloria), Roy, Bryan (Mary) and David (Shellie) Rounds, Aunt Darlene (Doug) Rose and Aunt Bonnie Rounds. He also will be missed by his many cousins.
Due to ongoing COVID regulations, a funeral service was held privately. For friends so wishing, donations may be made in Stephan's memory to the University of Alberta Hospital Foundation, 8440 112 St NW, Edmonton, AB, T6G 2B7 or the South Peace SPCA, 11418 3rd St, Dawson Creek, BC, V1G 4L5.
Very Respectfully Reynars Funeral Home & Crematorium