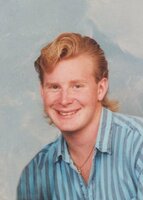 Walter Shakeshaft
It is with great sadness that we announce the sudden passing of Walter Shakeshaft, a long time resident of Sunset Prairie, BC. Walter passed away at home on Wednesday, August 21, 2019 at the age of 89 years.
Walter's family invited you to a Social Tea, to help celebrate his life with them on Wednesday, August 28, 2019 at 12:00 PM, at the McLeod School Hall, 8025 265 Rd, Groundbirch, BC, V0C 1T0.
Walter was born in Pouce Coupe Hospital on December 29, 1929 to William and Lillian Shakeshaft. Walter was brought to the homestead in Sunset Prairie. His only sister Margaret Ann Shakeshaft l(Fraser) came along on May 17, 1937.
In the early 60's he bought the first two quarters of the farm the family still owns. A few years later he got another three quarters a few miles north of the original quarter.
Walter brought his wife Norma Ramsey Shakeshaft and her children Rose, Gary, Nora, Carol, David, Linda, Lyle and Kevin out to the farm in 1964 or 1965.
Shortly there after they were blessed with two more mouths to feed, twins Chris and Clint (yes, that's 10). As the next few years went by kids started moving out and going on their own.
Walter's father William Shakeshaft passed in 1971. Norma passed away on December 14, 1988. Grandma Lillian Shakeshaft passed away in 1990. His sister Margaret Fraser passed away on Feb 12, 2011. Walter lived out his life on the farm that he so loved. RIP Dad!
For friends so wishing donations may be made in memory of Walter to the Heart and Stroke Foundation, 1480 7 Avenue, Prince George, BC V2L 3P2.
Very Respectfully Reynars funeral Home & Crematorium