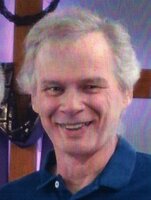 Daniel Howard Gauthier
Howard Gauthier, a lifelong resident of Moberly Lake, B.C. left us suddenly on Saturday, October 14, 2017 at Moberly Lake, at the age of 75 years.
Daniel Howard Gauthier was born on October 18th, 1941 to Alexis and Florence Gauthier, he was the 9th of 10th children. Howard attended school at Moberly Lake until he decided to pursue his lifelong dream of being a cowboy.
He loved to rodeo and rode the meanest broncs and bulls and even having a broken leg did not stop him. One time he took off his cast and he made his ride, he was one of the toughest cowboys out there. Rodeo was in his blood and if he wasn't competing, he was cheering on his siblings, nieces and nephews. The rodeo trail is where he met many people and developed lifelong friendships.
Howard was a very hard worker and had various jobs throughout his life and worked until his late 60's. To name a few jobs, he worked as a carnie, faller, slasher, welder's helper, oilfield construction, mining, environmental monitor, you name it, he did it. Anything Howard did, he put a 110% effort into it, he was a jack of all trades.
In his younger years during the winter months he would go trapping with his dad and brothers on the Gauthier trap line. He loved his culture and practiced his traditions' that his parents instilled in him. He was an avid hunter and one of his favorite places to hunt moose was Silver Valley. He would say, "If you want to kill a moose, you go there!" He was also a great fisherman and would go out and set nets and catch lots of fish that he was eager to share with friends and family.Howard had many passions in his life and was great at all of them, whether it was dancing, playing pool, or flirting with the ladies. He was an amazing dancer, he taught many to two step, he entered and won many dance competitions. Dancing with Howard was like you were floating, he was that great!
He was one of the best pool players out there, actually he was the best! He played in many pool leagues over the years and it was always a great laugh when he pretended he didn't know how to play pool, then he would take over the table and say "I just got lucky I guess".
Howard had a great sense of humour, always joking, laughing and teasing. A couple of months ago when he was at Vancouver General Hospital, he thought it would be funny to scare the nurses. He would ring for them and they'd come running in his room, only to find him pretending to sleep, then all of a sudden, he'd jump up and scare them. He thought it was funny, but the poor nurses didn't. When asked, Howard how are you feeling? His reply would be "with my fingers like I always do"
Howard was great man with a great heart, he'd help anyone who needed it. His greatest love was his children, grandchildren, family and friends. We are blessed to have had 75 years with him. In the last couple of years, Howard faced health issues, his lungs were not like they used to be. But that did not stop him from hitch hiking to a rodeo in Williams Lake, dancing the night away at the Frontier, playing pool at the casino, attending treaty and cultural days at our communities or sitting at Walmart visiting. He loved being around people, laughing and having a good time. He was the last of his generation and now he joins his parents and siblings in heaven. He will be forever missed but never forgotten. He was the best father, grandfather, uncle and friend to all. Rest in Peace Howard, you will be forever loved by many.
Howard is survived by Mothers to his children; Annette Quintal, Wanda Kipling, Sons; Eddy Quintal, Cody (Jessica) Quintal & Arthur Kipling, Daughters; Chanel Gauthier (Leon Knott) & Chantel Kipling (Dustin Davis); Grandchildren; Autumn, River, Aspen, Carter, Chloe, Drew, Keenan, Shanae, Favourite Niece; Shelley Gauthier (Cloud Apsassin).
Howard was predeceased by Parents; Alexis & Florence, Brothers; John, George, Edward, Norman & Oliver, Sisters; Nancy Spiers, Ivy Grunwald, Bertha Letendre & Loretta Gauthier.
A funeral service was held on Saturday, October 21, 2017 at 11:00 am at the Saulteau First Nation Community Centre, Father Rene Antonio officiated. Interment followed in the Lake View Cemetery, Moberly Lake.
A letter from Heaven
When tomorrow starts without me
And I'm not there to see;
If the sun should rise and find your eyes
All filled with tears for me.
I wish so much you wouldn't cry
The way you did today;
While thinking of the many things
We didn't get to say
I know how much you love me
As much as I love you;
And each time that you think of me,
I know you'll miss me too
When tomorrow starts without me,
Don't think we're far apart
For every time you think of me,
I'm right here in your heart.
~Author Unknown~
God's calling him by name
As we gather together
And the tears run down your face,
Let us keep our eyes on Jesus
And the goodness of His grace.
You may have lost the one you love
And I know it causes pain
But if you were in Heaven now
God is calling his name.
He says He's glad to see him
That it's been a long time, long time.
Then he wraps His arms around him
And He tells him all is fine.
Gods shows him all His mansion
With the rolling hills and plains
And reminds him up in Heaven
He won't suffer any pain.
So as we sit in silence,
Let us bow our heads in prayer,
Praising God for His blessings
And thanking Him for being there.
May God always walk beside you,
'Til your time on earth us through.
In god's time you'll go to heaven
And will see your loved one, too.
~Author Unknown~
Very Respectfully Reynars Funeral Home and Crematorium