​

YOUR CREMATION SPECIALIST
---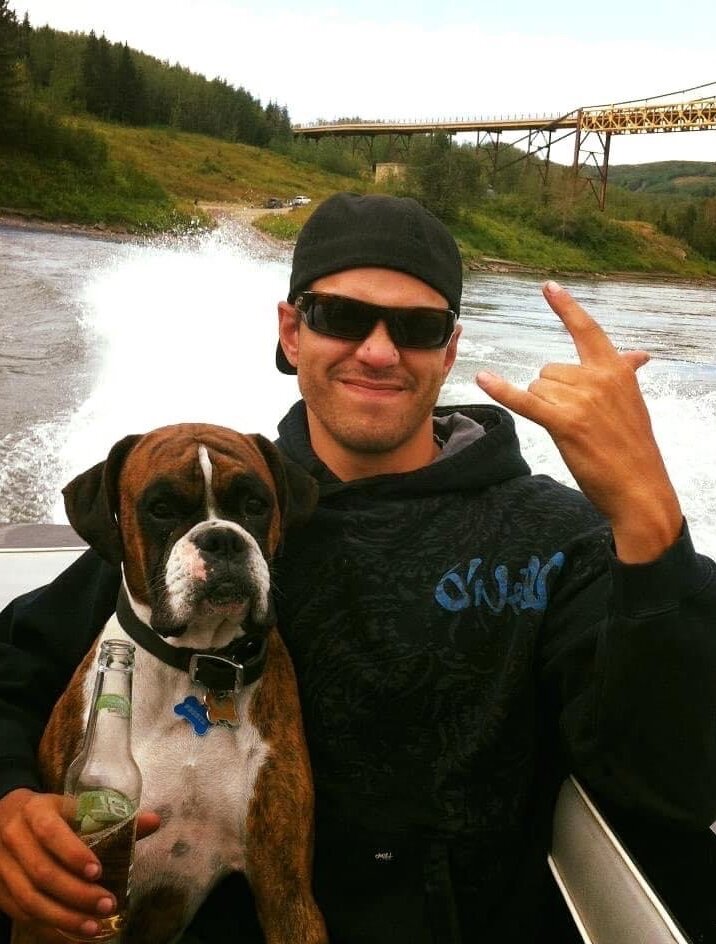 Obituary of Carmen Hudson
Carmen Marie Hudson, a lifelong resident of Chetwynd, B.C. was taken from us suddenly on Saturday, June 17, 2017 at the age of 38 years.
Carmen was born on December 28, 1978. She was the second daughter to Randy and Brenda, joining older sister Wendy and then the family was competed with a third daughter, Shayna. As a little girl she loved being outside and she loved animals.
Carmen was blessed with her handsome son in 2001. By far, this was the best day of her life and motherhood changed her making her top priority, Matthew. He was her pride and joy. Carmen and Matthew's relationship really proved that the term "Mama's Boy" is true. Watching Matthew grow up was such a joy for Carmen. They were inseparable and had a bond like no other. She loved her family and loved family gatherings. Even though she would show up fashionably late, she was not fashionable. Her hair would be pulled up in her trademark messy bun, sweatpants and a sweatshirt that made her look like a fulltime welder. But when she showed up, that's when the party started. The laughter was louder and the stories were better. Carmen was the life of the party.
Carmen also enjoyed walking. It was always easy to spot Carmen when she was out on one of her walks. Driving up behind her, trying to figure out if it was her or not, you would know once you saw the one arm swing and the pigeon-toed waddle.
These are some of the thoughts people have shared about Carmen: an amazing, beautiful woman with a heart of gold; strong spirited, truly goodhearted; definition of a great mother and a great friend; contagious smile and laugh; she brightened a room; always there to lend a hand; kindhearted and hardworking; she never judged and was full of sass; she was witty; she was one in a million; the nicest, funniest, caring person; beautiful soul; positive attitude; she was someone that shows you can never love or laugh enough and that you can always be kinder and help someone when they are down; Carmen's heart was bigger than her hair; her dynamic heart pulled everyone in; to know Carmen is to love Carmen.
A Celebration of Life was held on Friday, June 23, 2017 at 1:00 PM at the Chetwynd Fellowship Baptist Church. Pastor Bill Evans officiated. Interment followed in the Tuscoola Mountain Cemetery.
For friends so wishing, donations may be made in memory of Carmen to a trust account at Lakeview Credit Union in Chetwynd for her son, Matthew.
Very Respectfully Reynars Funeral Home and Crematorium