​

YOUR CREMATION SPECIALIST
---
In Memory of
Noel Leslie Mineault
1948 - 2017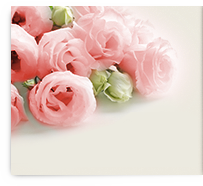 Obituary of Noel Mineault
Noel Mineault, a long time resident of Dawson Creek, B.C. passed away on Sunday, May 28, 2017 in Prince George, B.C. at the age of 68 years.
Noel Leslie Mineault was born in Keg River, Alberta on Christmas Day in 1948 to parents Hilaire and Mary. He was the twelfth oldest, or the third youngest, depending on which way you looked at it, but his arrival into the large Metis, Catholic family of 16 was very much welcomed.
Noel attended public school in Keg River, and when the family moved to B.C. he went to school in Wonowon and Little Prairie. It was in the late 1950's when Noel met his "other" family, the Grants, who he held close ties with throughout his life. Although Noel loved his mother Mary dearly, Mrs. Korky Grant came a second close to her. He affectionately called her Ma Grant and held his adopted mother, sisters and brother very close to his heart in very high regard.
Because Noel came from such a large family and work was plentiful, he started working at a young age. He was a firefighter in the summer months and worked in sawmills in the winter trying his hand at every job in the mills. Noel worked in and around the Little Prairie area in his late teens and early twenties and eventually started driving truck working for Caribou Road Services and for the MNBC publishing the Whispering Winds magazine and promoting Metis culture. He then became a Heavy Equipment Instructor and worked security on pipelines and leases.
Noel fathered four children; his daughters Trina and Raven, and his sons Gilbert and Greg, and was a devoted and loving stepfather to Tammy, Lianne, Sherry, Neil, Sharon, Suzanne, Dino, Tracy, Dena and Crystal. His grandchildren were his pride and joy, and so were his two great grandsons. His love for his many nieces and nephews was deep, as deep as the love he shared from his big heart.
Noel kept very close ties with his family, his brothers Clarence and Herb and his sisters-in-law. He made frequent visits up north to visit his aunts and uncles and his Chalifoux cousins who were not only family but very close friends. Noel also kept close ties to his Metis culture. His heart was always Metis, from the Metis sash to the fiddle music and the ability to jig. He never wavered too far from those roots.
A Wake was held on Friday, June 2, 2017 at 7:00 PM at the Senior Citizens Hall in Dawson Creek.
A Funeral Service was held on Saturday, June 3, 2017 at 11:00 AM at the Notre Dame Catholic Church. Fr. Louis Kwena officiated. Interment followed in the Brookside Cemetery.
Very Respectfully Reynars Funeral Home and Crematorium
Our Goal:
"Our goal is to treat each family as part of our own, and to leave as friends."

location

1300-102 Avenue
Dawson Creek, BC, V1G 2C6