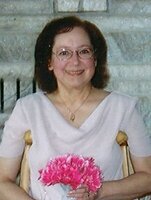 Heinz Roth
It is with great sadness that we announce the passing of our father, brother, uncle and friend, Heinz Roth. Heinz left us on Friday, February 9, 2018 in the Dawson Creek Hospital at the age of 89 years.
Heinz Arthur Roth was born on March 12, 1928 in Karlsruhe, Germany. He was the first-born child to Luise Roth and second child to Gustav Roth. Gustav had been married previously and had a daughter who was a few years older than Heinz. In the early years of their marriage Gustav travelled to Canada to homestead in Gordondale, Alberta. Heinz was a little boy of 4 years old in April 1932 when he and his mother arrived in Spirit River to be reunited with his father. They didn't know it but it would take 2 weeks before Gus would pick them up. In that time, grandma worked for room and board in the Chinese restaurant in town. Grandma and Heinz had no English, so Heinz didn't understand what to do with the first piece of gum he was ever given. He chewed it up and promptly swallowed it. Another first for Heinz was snow and toboggan riding down the main street in Spirit River. Grandma spoke about the shock of winter melting into spring and having to deal with mud… Peace country gumbo!
Gustav must have had mental health issues because what he did after he picked up his family is nearly unimaginable. He headed miles out into the Gordondale bush and delivered them to a tiny, one room log structure with an earthen floor and a tarped doorway. He unloaded a sack of grain and cans of Roger's Golder Syrup, along with the possessions Grandma had brought from Germany. Then he left them to fend for themselves. He abandoned them.
Timelines are hazy but eventually my grandfather, who was homesteading the next quarter realized there was a woman and small child in the bush, trying to exist with no resources. Can you imagine how grateful a small boy must have been when a man descended bringing fresh moose meat? This man looked out for them. This hero moved them into his warm home as winter closed in, and eventually they became a family. In 1935, they moved to Riley's Crossing and the rest of Heinie's childhood was spent down by the Pouce Coupe River.
When Heinie was 9 years old, Fred was born. Then 2 years later, Agnes was born. Then 2 years later, Elsie was born, and finally 2 years after that George was born.
A hero. That is how my Uncle Heinie described my grandfather. Being a small boy with his mother, abandoned in the wilderness of a foreign country with a language barrier, and then being saved by a shining knight, must have been truly impactful. I wonder if it set in motion a life pattern of trying to "pay it back" by being a hero to others?
Heinz's formal education started at 7 years old. He learned to speak English at East Pouce School and came home and taught his mother English. Gramma Bare, surely felt he was her hero for sharing this gift with her.
Granny told me that his first teacher, Miss Carter was the best teacher. Dorothy Carter married a local lad and became Dorothy Haight. I'm related to Dorothy through marriage and she recalled the shy, young boy who was very intelligent, and eager to please. He wanted to learn English so badly and to play with his school mates. Teaching Heinz English was a highlight in her career. Heinie left school at age 13 when the old East Pouce School shut down.
I know Heinie was looked up to by his brothers and sisters. He was a stable, protective older brother. He was certainly Fred's hero when Fred started school. Heinie sat with Fred in school for the first few days until Fred could manage on his own. Anyone who listens knows that, Fred, Aggie, Elsie and George all have the greatest respect and love for their big brother. I think he was truly a hero to each of them.
Heinz was bigger than life to those he worked with. Heinz worked hard! He was renowned for doing the work of two men on the job. He was strong, he was steady, he could be counted upon to get the job done. He worked all over the Peace country in Mount Lamoray, Chetwynd, and Taylor. He worked picking roots, graduated to sawmills, a gas plant and eventually worked around the Bonanza and Cottilon area as a gravel truck driver and cat skinner. Heinz opened up most of the farm land in this area. At 60 years old he gave up working out and settled into the job he loved most. He devoted himself to farming his two half sections for the next 18 years.
Heinz Roth rescued Edith Woods. Edie had suffered a tortured childhood and first marriage. In 1964 Heinie moved Edie and her two boys, Stan and Wayne out to the farm. Together they put down roots, grew huge gardens and in 1969 added Allen to their family. Heinie blessed Edie by accepting everything about her. She had a need to collect things. She had a need to stay close to home. He respected those needs. But mostly, he provided her with a safe, secure sanctuary. He provided her with the life she had only dreamed of as child. He was truly, her hero.
Heinz was blessed to have a son who shared his love of farming. Allen is left with the proud legacy of a man who pushed himself day and night to purchase, clear, and farm the land he loved so much. I'm sure he died satisfied in providing a livelihood and a future for Allen. I sincerely believe Uncle Heinz has been an incredible role model and hero in Allen's life.
Allen was more than a son to Heinz. He was a co-worker, a friend, a confidant, a travel buddy, house mate and eventually, a caregiver and constant companion.
In his last few years, Uncle Heinz's health declined. He went from being the strong, silent person who took care of everyone, to the one needing care. Allen went from being taken care of by his dad to having to take care of him. This is never an easy switch.
Today, together we honor a man who lived a simple, unsophisticated life. He had a wonderful boyish, lopsided smile that warmed your heart. He made you feel special and appreciated every time he saw you. He was a kind and gentle man. His voice was a soft spoken rumbly drawl that came from deep in his chest. You felt safe in his company. He gave the tightest, longest, most sincere hugs. Like he never wanted them to end. He never did want a visit to end!
A Funeral Service was held on Saturday, February 17, 2018 at 1:00 PM at the Bonanza Hall. Pastor Dave Brisbane officiated. Interment followed in the Bonanza Hill Haven Cemetery.
For friends so wishing, donations may be made in memory of Heinz to the Cotillion Rec Association, Box 78, Bonanza, Alberta T0H-0K0
Very Respectfully Reynars Funeral Home and Crematorium