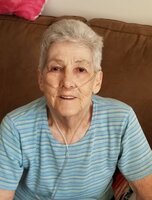 Leo Offerson
Leo Alfred Offerson, a long time resident of Dawson Creek, B.C. passed away on Tuesday, January 30, 2018 in the Dawson Creek Hospital at the age of 76 years.
Leo was born on March 10, 1941 in Barhead, Alberta. In 1942 when he was one year old his family moved to Dawson Creek, B.C. and as they say forgot the road out. Over the years Leo started a number of businesses that were family oriented and for the last twenty years he has been involved in a Hotshot company together with his son, Brett.
Leo is survived by his son Brett, his brother Roy (Lorna), his sister Helen (Archie) and numerous nieces and nephews.
A Celebration of Leo's Life will be held in the Spring.
Very Respectfully Reynars Funeral Home and Crematorium