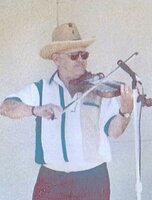 Eldine Mounce
Eldine Mounce, a long-time resident of Dawson Creek, B.C. passed away on Wednesday, January 10, 2018 in Dawson Creek at the age of 79 years.
Eldine June Jones was born on October 24, 1938 in Wainwright, Alberta. She was the only child of Cecil and June Jones. The early years were spent moving on a seasonal basis, as her dad worked in the lumber camps and her mom did a lot of the cooking for those camps. In the summer, working on farms and part-time trucking kept food on the table. June would also cook for the threshing crews in the fall. It was said that the family belongings could be packed up and ready to move in about two hours. The cupboards came off the walls and were used for the packing boxes.
In 1952 June had moved far more than she cared for and the family filed on a homestead quarter west of Dawson Creek, and for the first time put down some roots. Eldine finished school in Dawson Creek after attending over 15 other different schools. She had always remembered the butterflies and the nerves that each new first morning inflicted.
In her later teens, Eldine met and married Glen Haney. Her two oldest children were born; Everett Eldon and Pennie June.
Eldine met her second husband through her long-time friends, Eddie and Dorothy Guest, and in a short order along came her third child Joann Helen.
Eldine and her children struggled on the family homestead for a number of years; her parents were always close to help when they could. Eldine moved to Alberta to live with JoAnn and her children in 1990. They lived in the Demmitt area, Valhalla, and La Glace. She must have needed to fulfill her gypsy spirit one more time before eventually returning to Dawson Creek. Eldine moved into Rotary Manor in 2015, where she lived out her days teasing and joking with the staff and the many friends she made there.
Eldine was predeceased by her father Cecil Jones.
Eldine is survived by her mother June Jones, her son Everett (Renette), daughters JoAnn and Pennie (Boyde), eight grandchildren, thirteen great grandchildren, and numerous cousins and their families.
A Memorial Service was held on Wednesday, January 17, 2018 at 2:30 PM from Reynars Funeral Chapel. Pauline Haycock officiated. Interment will be held at a later date.
For friends so wishing, donations may be made in memory of Eldine to the Rotary Manor Resident Council Fund, 1121-90 Avenue Dawson Creek, B.C. V1G5A3.
Very Respectfully Reynars Funeral Chapel and Crematorium