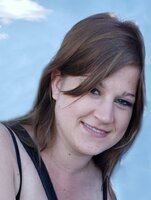 Roy Supernant
Roy Supernant, a longtime resident of Pouce Coupe, B.C., passed away on Tuesday, January 9, 2018 in Dawson Creek at the age of 79 years.
Roy Clifford Supernant was born to Phillip and Margaret Harrold /Supernant on June 9th 1938 in Fort Nelson, B.C. Papa moved around to various places, growing up he decided he would move to Kelly Lake, B.C. where he met the love of his life, Madeline Letendre, in 1957. Shortly after they started their family together with their first born daughter, within six months they got married on February 6th 1959 even though they celebrated their anniversary on February 5th without knowing for many years. Further extending their family for the next few years, they had seven children; Rowena, Dale, Carl, Roland, Allen, Rosanne, Bradley, Evert and Darlene. With the family that they had built together, it was time to start a new chapter in their lives. They had made the decision to move their beautiful family to Pouce Coupe, B.C. in 1975, where Papa had found a job he loved. Papa had started working for the Village of Pouce Coupe, and Grandma had worked as a caretaker at the Pouce Coupe Haven. When the loving couple were not working they would always love taking care of their grandchildren.
One of Roy's favorite past times was in the bush camping, hunting, picking berries, where he taught all of his children everything he knew. As years past by he continued his traditions by teaching the grandchildren his knowledgeable ways.
The First time Roy picked up a bowling ball he fell in love with the game, something that grandma and grandpa shared together, that was where Papa met his bowling daughter Jo and multiple life long friends. His passion of the game led him to many places including B.C. Provincials which they won taking them to Nationals, so goes without saying he was known as "God " on the bowling lane.
He also loved to support his boys and grandsons while they played softball, in fact he was so competitive by nature he would expect his boys to never miss a catch and if so they would hear it from papa, he just wanted them to excel like he knew they could.
Papa was a compassionate man who loved whole heartedly, he was kind to everyone he knew, and was very easy to love. His wife and family meant the world to him and he will be deeply missed by all.
He is predeceased by his parents; Phillip and Margaret Supernant, Sons; Dale and Carl, Grandson; Leonard, Great granddaughter Raelyn and his loving wife Madeline, whom now he joins in their eternal dance in heaven.
He is survived by his children, grandchildren and great grandchildren.
A wake was held on Tuesday, January 16, 2018 at 7:00 pm at the Nawican Friendship Centre, Dawson Creek.
A mass of Christian burial was held on Wednesday, January 17, 2018 at 11:00 am at the Notre Dame Catholic Church, Fr. Vener Sabacan officiated, interment will be at a later date.
Very Respectfully Reynars Funeral Home and Crematorium