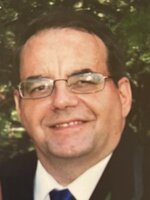 Luke Dufour
It is with great sadness and heavy hearts that we announce the passing of our son, grandson, brother, and friend, Luke Dufour. Luke was taken from us suddenly on Friday, January 5, 2018 in Taylor, B.C. at the age of 17 years.
Luke Patrick Dufour was born March 29, 2000 to Darren and Angela Dufour in Dawson Creek. A few years later Reed was born in 2002 and then in 2005, Nate was born, and their family was now complete.
In 2005 Luke started kindergarten at Notre Dame school. There he met Allister Smith and Hayden Lindballe and a lifelong friendship began. Luke was always such an outgoing and curious kid.
The next couple of years were filled with school activities and learning. In grade 2 he got all his sacraments, and then in grade 4 he was trained to be an alter server and spent many years volunteering at the church.
After finishing grade 7 at Notre Dame Luke attended Central Middle School for his grade 8 year where he made many new friends including his good buddies Justin Peters, Levi Cox and Brennan Palfi. For grade 9 Luke went over to South Peace Secondary School. On February 2, 2015 when Luke was in grade 10 he started dating his love Sienna Rigsby. Luke was goofy, kind, willing to help everyone and was always up for anything.
He will be sadly missed by his loving Parents; Angela and Darren Dufour, Brothers; Reed and Nate Dufour, Grandparents; Richard and Carol Dufour and Wayne and Carol Riva as well as Aunts, Uncles, Cousins and many Friends.
A Mass of Christian Burial was held on Friday, January 12, 2018 at 11:00 am at the Notre Dame Catholic Church, Dawson Creek, B.C. Father Vener Sabacan officiated, interment will be held at a later date.
Luke's family would like to thank family members, friends and strangers for all acts of kindness and sympathy: food, flowers, prayers, love, support, kind words, visits and donations to our ski hill. Your kindness is deeply appreciated and will be remembered always.
For friends so wishing donations may be made in memory of Luke to the Bear Mountain Ski Hill, Box 807, Dawson Creek, B.C. V1G-4H8.
Very Respectfully Reynars Funeral Home and Crematorium