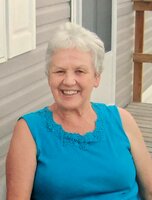 Dion Joseph Allison
Dion Allison, a resident of Moberly Lake, B.C. passed away on Sunday, December 31, 2017 in Chetwynd, B.C. at the age of 29 years.
Dion Joseph Allison, also known as Deeg or Bohonk; was born in Dawson Creek, BC on May 23rd, 1988. He spent most of his life in Moberly Lake and Chetwynd area. Some of his time was also spent in Saddle Lake and Halfway. Dion was the second oldest in his family. He attended school at Moberly Lake Elementary, Saddle Lake School, Windrem Elementary and Chetwynd Secondary School.
Dion loved camping, helping others whenever it was needed, hunting, trapping, fishing and working on the ranch when he was younger with the cows and horses. He did several different jobs in his short life, driving packer on seismic work, youth worker for Saulteau/Valard road construction, renovating, yard work, roofing and even a chimney cleaner. He also worked with the Caribou project.
He loved to draw, being around his sister and cousins, doing things with his Dad, and having a good time with family and friends especially in the summer time. Dion loved to learn and do traditional things. He loved his West Moberly, Halfway, Saddle Lake families very much. During this past year Dion was searching his life for answers and found his religion and the witnesses called on him.
Dion is survived by his mom Marcia, stepdad Melvin, nephews Jerricho, Jayden and Theseus, niece Sheridan, and many other family and friends.
Dion goes to join his brothers Jesse and Chase, his grandparents Galena and Ray Allison, Madeline and Phillip Davis, his great grandfather Joe Mykoose and Grandmother Theresa and others who we are sure will be waiting to guide him.
A wake was held on Wednesday, January 10, 2018 at 7:00 pm at the Saulteau First Nations Community Hall, Moberly Lake, B.C.
A funeral service was held on Thursday, January 11, 2018 at 11:00 am at the Saulteau First Nations Community Hall, Father Rene Antonio officiated, interment followed in the Lake View Cemetery, Moberly Lake, B.C.
For friends so wishing, donations may be made in memory of Dion to the Chetwynd & District Hospital Foundation, Box 121 Chetwynd, B.C. V0C 1J0.
Very Respectfully Reynars Funeral Home and Crematorium