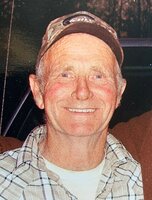 Shawn Mitchell Tutin
It is with great sadness we announce the sudden passing of Shawn Tutin, a resident of East Pine, B.C., on Thursday, November 9, 2017 in Chetwynd, B.C. at the age of 53 years.
Shawn's family would like to invite you to come celebrate Shawn's life with them on Monday, November 20, 2017 at 3:00 PM at the Chetwynd Multiplex. Interment will be held at a later date.
Very Respectfully Reynars Funeral Home and Crematorium