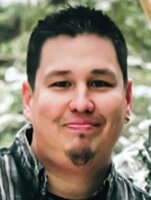 Helen Mary Lillian Squires
Helen Squires, a longtime resident of Chetwynd, B.C. passed away peacefully with her family by her side, on Sunday, October 29, 2017 in Chetwynd at the age of 78 years.
Helen was born in Edmonton, AB on March 20, 1939 to Hector and Violet Savard. She was the second eldest of six children.
Helen met Ken Squires in 1959 and they were married in Dawson Creek, BC at the South Peace United Church on August 31, 1963. They then moved to Chetwynd in 1965. Ken went to work for R. R. Todd Agencies, hauling fuel and Helen began working in the kitchen at the Chetwynd Hospital. They had two children, Kenny Wayne and Cheryl.
Later on, Helen along with Muriel Mosher became owners of H&M Florist where they also ran the Sears Depot. Upon selling the flower shop, Helen retired and her and Ken have remained in Chetwynd.
As we say goodbye to a wife, mother, grandmother, sister and a dear friend to many, we remember Helen with a smile on her face and a great sense of humor.
With respect to Helen's wishes no formal funeral service will be held. Interment will be at a later date.
Very Respectfully Reynars Funeral Home and Crematorium